ready to pre-order!
---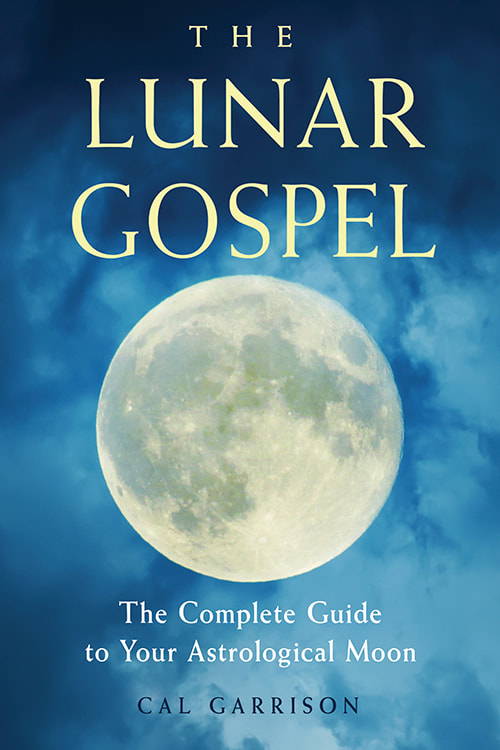 ---
click on the cover images to check them out...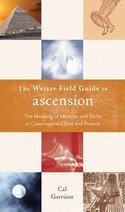 "I loved reading Cal's book. The Weiser Field Guide Series was wise in choosing her to author their Ascension book. Cal easily explains humanity's progress until now, what Ascension is about, and what we may or may not expect in the future. It's an easy read laced with practicality, unique humor and lightness. I'll share it with many friends who are ready to receive the information. Worthy of five stars."
--Betty Eiler, gracious supporter.

Barnes & Noble
IndieBound
---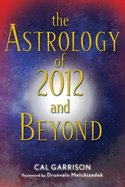 "If you are interested in a deeper, more comprehensive understanding of what is actually happening as we move through these challenging and seemingly chaotic times, read this book. I love Cal's attitude of exploration, curiosity, and humor as she shares information that will help you navigate troubled waters now and in the future. Her conclusions are right on: Although you can get a weather report, you can't change the ocean, so get your personal 'boat' clear, loving and vibrating at the highest level you can. We each chose to come to earth at this time, so let's offer our very best and enjoy the ride - of this wonderful book and the coming times, storms and all!"
--Chalise Brooke Medicine Eagle, author of
Buffalo Woman Comes Singing
and The Last Ghost Dance
.
​Barnes & Noble
​IndieBound
---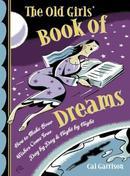 "For parts of it, I was in tears, because the author writes from her heart, and from her experience in an honest and truthful way. In other sections, she had me cracking up laughing because she talked about things that are the same for all of us with a wry smile and a sense of humor. Between the lines it's clear that this lady has been through it all. You feel like you're sitting down at the kitchen table with a wise old witch who's too real to put on airs. There's no pontificating or rhapsodizing about the Goddess here - The Old Girls' Book of Dreams is a down to earth affair."
--Bonnie, gracious supporter.
Barnes & Noble
​
IndieBound
---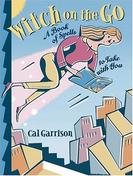 "I hope Cal is busy writing more spell books! I own all of her books and her witty,accurate,modern,comprehensive approach to spell-casting makes it enjoyable and easy for everyone. I really like her book lay-out; easy to follow,easy to understand and especially important is the concept that one can certainly use ingredients and supplies one finds on the go. Magic is focused intention and if the only athame you have on hand at an highway rest area is a plastic knife then so-be-it! It works!! I quite often use salt packets on the go to give my area added protection,I created her suggested mini traveling kit and it is great. We all spend many hours in our cars and why not create that sacred space there as well...especially there! I enjoy Ms. Garrisons books very much and I hope she will be forthcoming with many more soon!!"
--Alison Cuff, gracious supporter.
Barnes & Noble
IndieBound
---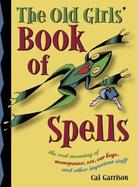 "Move over, teen witch... and let Grandma show you how it's done! Billed as the first-ever book of spells for women of a certain age, The Old Girls' Book of Spells: The Real Meaning of Menopause, Sex, Car Keys, and Other Important Stuff About Magic is a fun and practical guide to witchcraft for mature women. Here, Cal Garrison offers the usual self-help spells for getting out of a traffic ticket or bringing more money into your life, as well as remedies for hot flashes, a recipe for herbal viagra and spells for keeping memory sharp."
--Publishers Weekly

Barnes & Noble
​IndieBound
---
"Slim Spurling's universe" - by cal garrison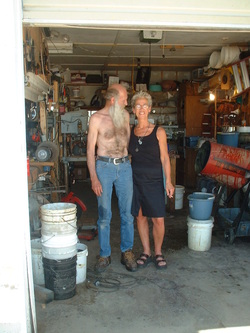 "Slim Spurling's Universe" was transcribed directly from a series of taped conversations that took place between Slim Spurling and Cal Garrison between 2001 and 2004. Soon after Slim's death in 2007 the book was allowed to go out of print. In order to preserve the first written record of both the man and his research, we offer a free download of "Slims Spurling's Universe" for those of you who would like to know more about the 'Merlin of Geobiology', and about the history and origins of the Light-Life Tools.

Barnes & Noble
​
---
"THE BEGINNING OF A STORY THAT BEGAN IN ANOTHER TIME" -
By Cal Garrison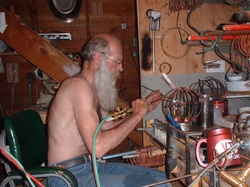 Looking down at the earth below me I see myself, but this is another time and I am not the same as I am now. My hair is long and matted. Dressed in roughly woven cloth, I appear to be about 25 years old. Whether by choice or by decree, something tells me I am an outcast in this place. The time is long ago. It is a cold part of the world, up north near the Arctic Circle.
Nothing distinguishes the landscape except for its pristine beauty. I am the only two-legged inhabitant. My house sits on a plain near an ultramarine-blue river. A mountain range runs parallel to it. There are glaciers on the peaks but its early spring and the water's rushing hard from the snow- melt.
How I came to be here and how long this has been my home I cannot tell – but I have lived here long enough to feel as though I am no longer human. Close to the elements and imbued with those frequencies, I have become such a totally natural creature it seems as if I am no different than the stones that line the riverbed, or the flowers that grow near it.
To continue reading...
---
articles:

"hotness" - by Cal Garrison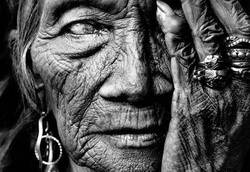 He was totally on fire, pointing at his computer screen and talking about Mamie Van Doren. For some reason it did not add up. You see; I was waiting in line at the coffee shop and this guy was one of those coffee shop dudes, the kind that you bump into so often nowadays.
Pushing 60, he was jobless, homeless, and sleeping in the back seat of a broken down Jaguar, behind the dumpster in the Safe-Way parking lot. The poor thing had absolutely nothing going on. My first impression was that Mamie Van Doren was way out of his league - but what did I know?
To continue reading...
---
"notes on mystery spots" - by Cal Garrison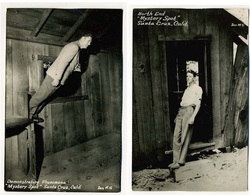 Mystery spots are areas or points on the planet where gravity behaves differently. There is always a vortexial pattern in these locations that can be dowsed with a pendulum or a single dowsing rod. All you have to do is stand over the spot and hold a pendulum or a dowsing rod in your dominant hand, relax, and wait to see which way the instrument spins or rotates.
The vortex will have a left or a right spin. Areas of left spin are destructive to living organisms. Wildlife will avoid them and plant life, trees, vegetation etc. won't thrive, or it will be twisted and strange.
To continue reading...
---
videos: